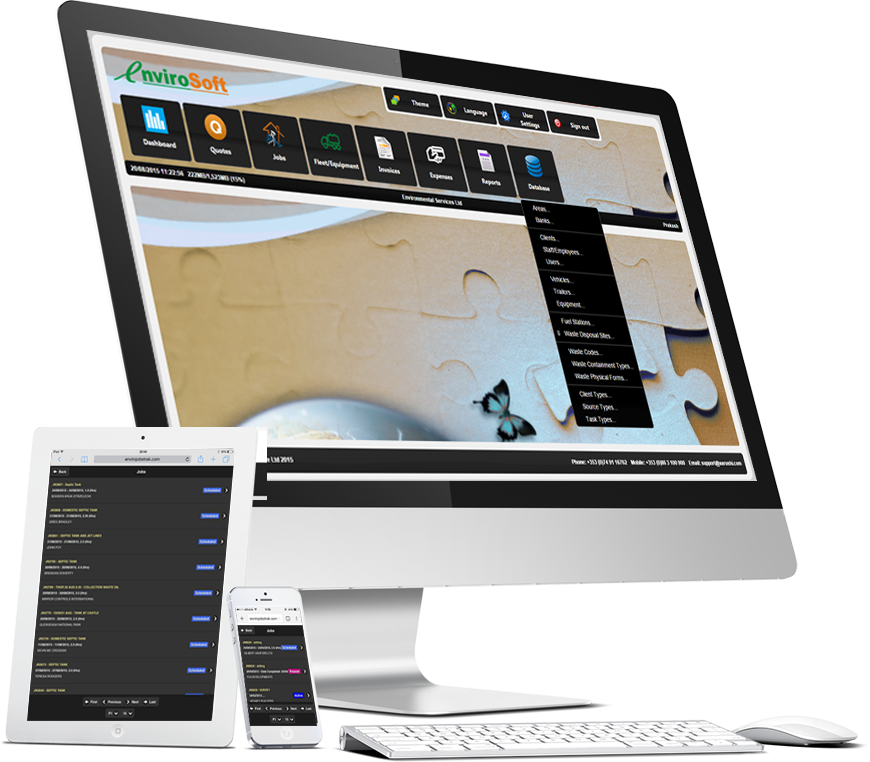 A Cloud-based All-in-One Software for
Environmental Services Industry
Accessible Anywhere, Anytime
Increase Efficiency, Drive down Costs and Make Your Office Paperless…
Get In Touch...
SIMPLE TO USE
A consistent modern design with easy navigation and powerful search features
ANYWHERE, ANYTIME
Information accessible anywhere and anytime by Mobile devices or PCs/Laptops
CUSTOMER FOCUS
Staff can focus on Customer Service and Delivery with minimum paperwork.
COMPLIANCE
Produce all the Compliance Reports needed by the Regulatory Authorities at the push of a button.
FLEXIBLE PRICING
We can offer different editions of the package to fit your needs and budget.
NO UPFRONT COSTS
Free trial, free data migration and free training.  In addition, no fixed term contract.
REGULAR UPDATES
We regularly update our software with the latest Technology and new Features at no extra cost to you.
DEDICATED SUPPORT
We pride ourselves on exceptional customer service.  Help is just a phone call away.
BRAND & IDENTITY
Customise the application with Company headed Print Styles, library of Themes and Regional Settings.

MARTTRAK
A livestock tracking, auctioning and accounting software system which caters for the entire operational activities of the Mart.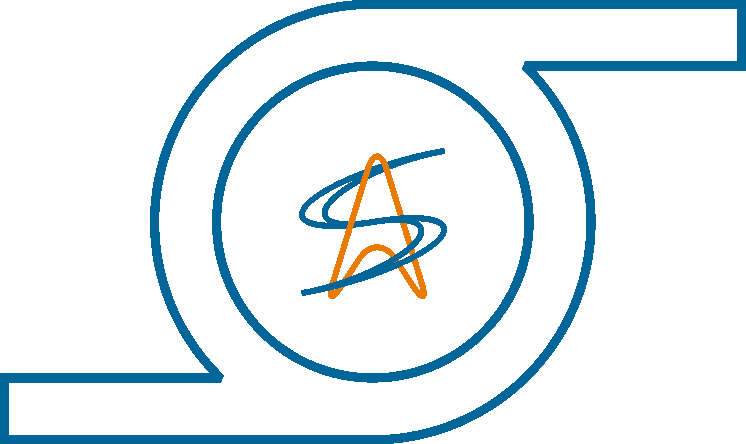 SELECTAPUMP
A Pump Selection, Configuration and Quotation Tool Technology which will make it easy for pump manufacturers, pump distributors and end-users alike to select, configure, quote/purchase pumps online that are fit for purpose.
BESPOKE WORK
We undertake bespoke work using Java/J2EE and Mobile Technologies. Some of our clients include major International manufacturers as well as small local businesses.
What our Customers have to say?
As an Environmental Services Company, we have to provide an affordable services to our clients, providing our operatives with the right information at the right time, as well as keeping lots of records for compliance purposes.  nviroSoft has been one of our best purchases to date as it has helped us achieve all of this in one step.  nviroSoft has been very easy to use and the Support Team from nvirosoft has been exceptional in helping us each step of the way…
Denis Sheridan
MartTrak System has made a huge difference to our business. The system saves our customers a lot of time and effort…  From our point of view, it's an excellent system because Aarushi Software are able to add in any extra programming we need into the system, saving us time, effort and money in buying extra programs or software…  No matter what we ask them to do, they always have the expertise, advice and a satisfactory solution…  Their support/maintenance team provide us a cost-effective solution in a timely and efficient manner as required…
Ann Harkin
With the success of ShopLK increasing year on year we recognised the need for an upgrade to our manual recording system. It is increasingly important to us that we have up to date records on each and every voucher sold and redeemed at any given time. This Voucher Tracking System allows us to view our stock, sales and redemptions quickly and easily and enables us to produce reports on a monthly basis so that we can review sales and analyse trends in voucher spend. We then use this information as a sales tool to recruit more retailers into the scheme so the long terms benefits will more than pay for the system.  In time the VoucherTrak system will also allow us to gather valuable customer information that will inform our marketing and advertising campaigns. All in all the system is a huge benefit to us in Letterkenny Chamber and we can see that in the long term it will become an even bigger asset…AARUSHI SOFTWARE has provided us with an excellent service over the telephone and their online technical support has been exceptional…
Toni Forrester