A Cloud-based All-In-One Software
Specifically written for Environmental Services Industry…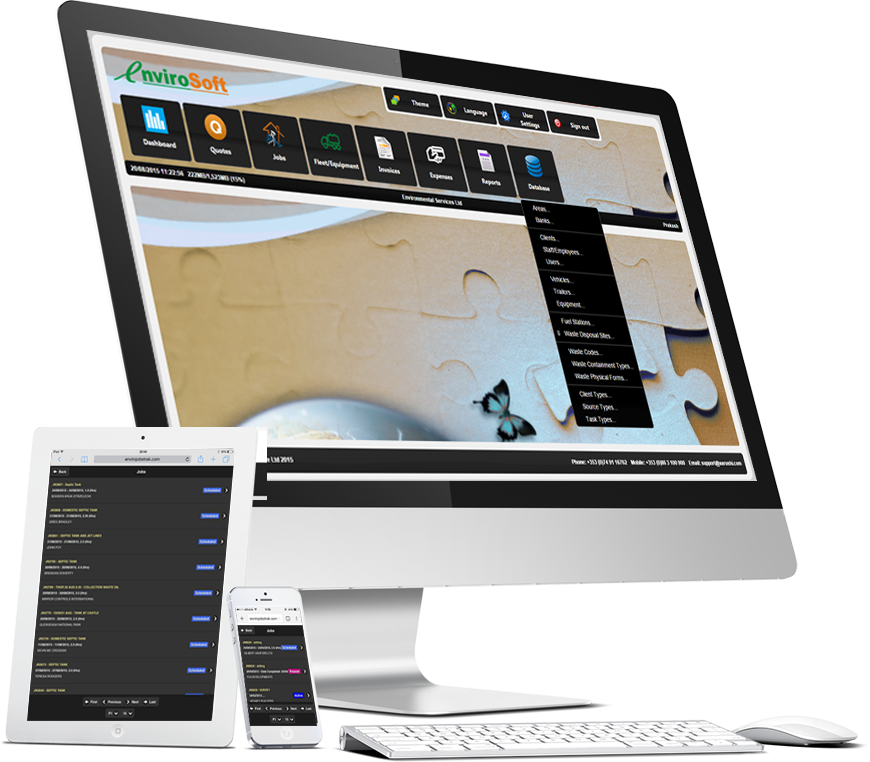 This field services management software caters for the entire operational activities of your business including Quotes, Invoices, Job Schedules, Tracking and Managing Jobs, Staff, Clients, Fleet and Equipment, Compliance Reporting, Fuel Management, Incident Reporting, Fleet/Equipment checks, Waste Disposal/Collections based on European Catalogue Codes and much more.
This state-of-the-art technology will enable you to get a real-time view of your operations from any browser based mobile devices/PCs/Laptops using Google Chrome, Microsoft Edge or Apple Safari whether you are on site, in the car/lorry, office or at home.
This together with our different product offerings based on the needs and wants of the organisation, affordable licensing fee structure and after sales support can rival the competition both in functionality and overall cost.